Introduction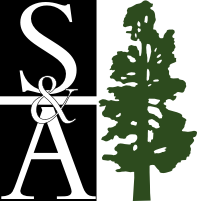 J. L. Sherman and Associates, Inc. is the acknowledged leader in loan quotation software, including all credit insurance and debt protection methods in use across the country. We offer loan calculation and compliance engines, as well as end user loan quotation software. Sherman software systems are invaluable in calculating and disclosing even the most complex loan structures, quickly, easily, and accurately.
Our Products
Our loan calculation software can be broken down into two broad categories:
Calculation engines which make our loan and compliance calculation expertise available to our partners, so that our partners can provide this expertise in their own software applications.
End user loan quotation systems, which wrap a simple user interface around our calculation engine to provide a loan quotation sales tool that is both powerful, accurate, and easy to use.
Calculation Engines
The SCE API Server is the easiest way to implement our expertise in your software solution. The SCE API Server is implemented as a microservice, and is either deployed by your devops team as a Docker container in your local and cloud environments or we can host it for you using AWS. Both methods expose the SCE through a HTTP REST API, which allows any team to begin using the SCE immediately - no development work is required to begin receiving results from the SCE.
The SCEX is a lower level library which will require some development work to integrate into your software application. We do provide sample implementation code for various development environments to give you a head start in this endeavor.
Loan Quotation Applications
Our internet and desktop loan quotation applications, eWinLoan and WinLoan-32 respectively, are considered the finest sales tools to help lenders increase their credit insurance and debt cancellation/deferment penetration.
Please take your time and browse through our web site. If you have any questions or comments about the web site or any of our products, please contact us.