Our Loan Calculation Software Products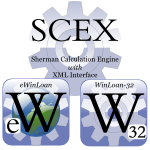 Our three flagship products are tightly focused on a single goal: to help our customers calculate, quote, and disclose loans. All payment protection products (credit insurance, debt protection) are included in the software, so there are no expensive programming charges and no delay in your time to market.
Loan Calculation Software - Powerful, Precise, and Flexible
Our products are based upon the powerful Sherman Calculation Engine. This "super loan calculator" includes virtually all loan types, interest accrual methods, and payment protection methods. Each of the three products detailed below inherits this power and functionality, and as such, all three are guaranteed to produce identical results given the same loan data and configuration.
Also, in recent years we have noted increased interest in APR disclosures. All our products include a robust APR calculator, for disclosing the loans we compute, as well as those obtained from other sources, accurate from 3 to 5 decimal places as desired. Please see this article for further discussion.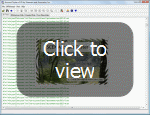 The Sherman Calculation Engine with XML Interface (SCEX) is the perfect solution for those organizations looking to incorporate the Sherman expertise in the mathematics of lending into their own software. Instead of struggling with loan calculations, payment protection methods (which vary by state and company), compliance issues, and the expertise required to identify and setup these calculations, let Sherman and Associates take care of it. This frees your developers up to work on the other portions of your application, reducing your time to market and setup costs.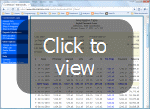 In larger organizations where application deployment on the desktop can be daunting (especially when the software needs to be updated), intranet and internet applications are becoming increasingly popular. With just a single installation of our eWinLoan product on your corporate web server (supported on the Windows platform with either IIS or Apache web servers), you can provide all of your loan officers with the ability to quote loans quickly and easily from the web browser.
… (Read more about the eWinLoan)
WinLoan-32 is our loan calculation and quotation desktop application for the 32 and 64-bit Windows platforms. Encompassing essentially all consumer, commercial, and mortgage loan structures, as well as your payment protection methods, it is the most robust loan calculation software available on the market.