Partnership Advantages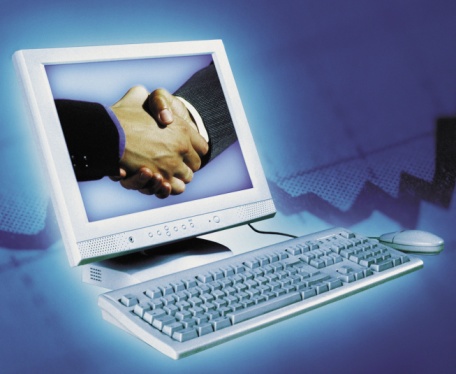 Why do companies choose to partner with J. L. Sherman and Associates, Inc.? There are two fundamental answers to that question: the unsurpassed quality of our products and the excellence of our team's service.
Our team of analysts, programmers, and technical support staff are known to provide the best service in the industry. For details, check out the services area of our site.
Sherman products are all built upon the foundation of the most powerful calculation engine for consumer/commercial lending on the market today. It contains virtually all loan types, ranging from equal payment loans to skipped and irregular payment schedules, multiple disbursement loans for the student loan market, mixtures of different loan structures within the same loan, all the interest accrual methods and fee structures, Truth in Lending elements, including actuarial and U.S. Rule APRs, and all credit insurance and debt protection methods.
Some SCEX Partner Advantages
Over the past few years, Sherman and the SCEX has become the preferred choice of the largest Loan Origination Software (LOS) providers in the industry. Here are five reasons why:
Our LOS partners can promise their clients that their origination system will match the clients' document and servicing systems to the penny. The SCEX's extraordinary functionality, combined with its extensive setup files, provide this phenomenal capability.
Partners choosing our setup option never worry about the time-consuming, detailed setup work with their clients and their clients' insurance companies. We handle all of that for them.
Our partners have our guarantee to match whatever credit insurance and/or debt protection methods are needed. If modifications are required, they are done at no charge.
Partners receive free quarterly updates to the SCEX, incorporating both client-specific and general enhancements.
Partners consistently report that our superb documentation makes the integration process flow easily and smoothly.
In addition to LOS providers relying on the SCEX for the calculation portion of their systems, individual banks developing their own platform systems often choose our calculation engines to cover their needs. By choosing Sherman they eliminate detailed and time consuming lending and compliance development work.
Some WinLoan Partner Advantages
Our desktop (WinLoan-32) and internet/intranet (eWinLoan) solutions are considered the finest of their breed. In the following, we'll refer to them collectively as "WinLoan". Some of the key WinLoan advantages are:
Because it is built upon the comprehensive foundation of our SCEX, WinLoan offers unmatched functionality in loan types, interest accrual methods, fee structures, and ancilliary programs such as Dealer Reserve calculations, refunds, IRA/CD calculations, and much more.

WinLoan has been described as "Custom software at an off-the shelf price." Only those prompts that apply to a particular lender appear. Even the names given to entries such as fees and insurances are customized to the user's particular wording for those items. The product delivered to our users appears to have been designed just for them. We are able to achieve this customization through our extensive setup files.

WinLoan is quite simply the finest loan quotation sales tool for credit insurance and debt protection ever developed. Some features include:

What if Scenarios enable the loan officer to focus on the borrower's payment needs and to arrive at a loan structured to fit those needs. The loan officer becomes a consultant, working with the borrower to structure a loan, rather than just a payment quoter.

Menu Selling enables the presentation of all payment protection scenarios at once, each with the cost per payment and per day of the given plan, giving the borrow the choice of the protection plan that best fits his needs and budget.

Sales Scripts containing information including product cards, tutorials on presentation techniques, and checklists are all availabe at the user's fingertips. WinLoan is the complete calculation presentation tool that the loan officer can rely upon and have full confidence in using.
Please visit our Partner Directory, or contact us if you are interested in partnering with J. L. Sherman and Associates, Inc.