Documentation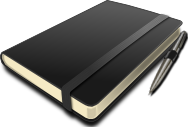 Finance Topics
This section of our online documentation is dedicated to discussing financial topics that our customers and partners frequently ask about. Currently, we have documentation covering the following financial topics: interest rate vs. APR, Actuarial APR vs. U.S. Rule APR, Home Ownership Equity Protection Act (HOEPA) and Higher Priced Mortgage Loans (HPML).
Sales Tools
J. L. Sherman and Associates provides documentation to help you and your sales force sell more payment protection products. We realize that the sale of payment protection can be complex and requires additional time during the sales process to explain the features and benefits. That's why we've provided an online payment protection tutorial with tips on how to effectively present and sell it. Based on our experience with payment protection over many years and working with lending organizations of all sizes, we've compiled information that will help you and your sellers increase your sales of these important products.
Sentinel Hardware Key
Our WinLoan-32 software is protected by Gemalto's Sentinel Hardware Key, for those customers of ours who choose to license our software on a strict per-seat basis, instead of the more flexible office based pricing option. If you have opted for the per-seat licensing model, then you will receive one hardware key for each licensed seat.
(Read more about the Sentinel Hardware Key …)
eWinLoan Installation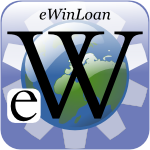 eWinLoan is J. L. Sherman and Associates' loan calculation and quotation web application, hosted on a Windows server. In larger organizations where application deployment on the desktop can be daunting (especially when the software needs to be updated), intranet and internet applications are becoming increasingly popular. With just a single installation of our eWinLoan product on your corporate web server (supported on the Windows platform with either IIS or Apache web servers), you can provide all of your loan officers with the ability to quote loans quickly and easily from the web browser.