WinLoan-32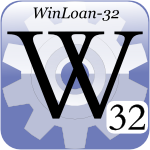 WinLoan-32 is our loan calculation and quotation desktop application for the 32 and 64-bit Windows platforms. Encompassing essentially all consumer, commercial, and mortgage loan structures, as well as your payment protection methods, it is the most robust loan calculation software available on the market.
WinLoan-32 is currently used by thousands across the country, and has proved to be the industry's best desktop loan quotation and sales tool application. Completely network compatible, WinLoan-32 can be installed on a central server in addition to a traditional desktop installation, offering both "thick and thin" client solutions.
An Unparalleled Sales Tool on Your Desktop
WinLoan-32 is a proven sales tool that increases penetration by helping you focus on each customer's exact needs. Some of the software sales features are:
The Menu Selling Screen ensures that your products are presented with each and every loan calculation. In order to successfully sell your products, they first must be presented! Furthermore, research has shown that if all payment protection options are quoted, the customer usually chooses one in the middle, not the least expensive no coverage payment. Please read a more in depth discussion in our article on Menu Selling and the rollbacks.

A Consultative Selling Approach allows your loan officers the flexibility to respond to the borrower's needs. You specify a desired payment amount (the borrower's #1 concern) and then calculate the amount the borrower can receive, or extend the term of the loan until the payment amount requirement is met.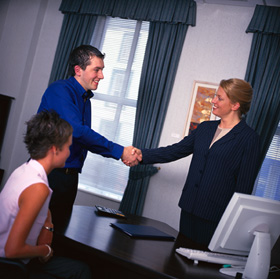 The Daily Cost of Coverage is included with all loan calculations and quotations which include payment protection products. The cost per payment and cost per day help the user break down the cost of these important protection plans and put them in perspective to other common expenses.

A Sales Tutorial and a document covering common objections and how to over them are also provided with the software. These documents are pure HTML, and hence can be modified by your sales and marketing teams to your own specifications if desired.