eWinLoan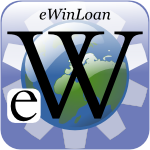 In larger organizations where intranet and internet applications are now the preferred method of application delivery, eWinLoan is up and running throughout your entire enterprise after a single installation on your corporate web server (supported on the Windows platform with either IIS or Apache web servers). All of your loan officers will be quoting loans quickly and easily from the web browser. Updates also will require updating only the server, rather than each user's workstation, easing your maintenance burden.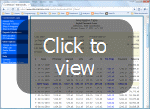 eWinLoan is currently installed in some of the largest banks and payment protection providers in the country, and has proved to be the industry's preeminent loan quotation and sales tool available through a web browser. Since it is browser-based, the power and functionality found in eWinLoan is accessible to any platform with a web browser and a connection to the server on which eWinLoan resides. Do you need to support Windows, Mac, Linux, and iPhone clients all with the same application? With eWinLoan, it's no problem!
As a Sales Tool, eWinLoan is Unmatched
eWinLoan is a proven sales tool that dramatically increases penetration by helping you focus on each customer's exact needs. It has all of the software sales tool features of the WinLoan-32.
eWinLoan is designed with an abundance of sales features to help your loan officers when offering payment protection benefits to your customers. We would appreciate the opportunity to show you these features. Please contact us for a demonstration of this powerful software.