Custom Development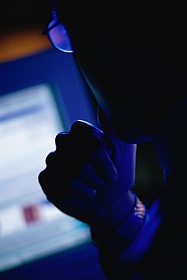 Our team of analysts enjoys projects culminating in completely new software packages. They are often able to come up with innovations and shortcuts that save our customers time and money. Our custom development projects fall into two categories:
If the functionality required extends what we provide in one of our main products (e.g. WinLoan-32, eWinLoan, or the SCEX), then we can consider adding this functionality to one or all of our products, as appropriate. Examples of this type of functionality are: an unusual interest accrual method, a different type of fee, or a new loan structure.

All of our products based upon our calculation engine are released on a quarterly basis. Each release features product enhancements like these, available to all of our partners. It is this continued strengthening of our product line that keeps our software ahead of the pack and constantly improving.

On the other hand, if the functionality required is not a natural fit for our existing products, or the requirements dictate a platform and/or development language not supported by our products, our team will create a custom application with your exact specifications in mind. We have provided custom calculation engines to several of our partners, including Paccar Financial and Wells Fargo.
Preneed Applications
While our main emphasis has always been in the lending market, we have also developed software tailored for the preneed funeral planning market. This software helps the funeral directors present the various insurance plans available to cover future funeral costs. Over the years we have worked with companies including Monumental Life Insurance Company, Settlers Life Insurance Company, and NGL Insurance Group, relying our our calculations. Our software for the preneed market is distributed by our customers to funeral directors around the country. With a complete specification analysis, we can provide custom programs designed for either the Palm or Windows handheld devices, as well as desktop computers.
Whatever your requirements, please contact us so that we can help you solve your calculation needs.