New SCEX and WinLoan-32 Updates
J. L. Sherman and Associates offers new releases of our software on a regular quarterly basis, targeting the early part of January, April, July, and October. Occasionally, a partner will request new functionality to be delivered as quickly as possible between quarterly releases. In these situations, we then bundle the requested new functionality with already completed development work into an interim release. Here are some of the latest additions delivered last month in interim release 2010-01-1.
SCEX Changes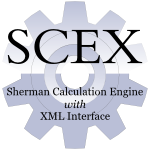 The SCEX now supports checking a computed loan to see if it is considered a Higher Priced Mortgage Loan (HPML), as defined by the Federal Reserve Board.

The SCEX now allows balloon loan calculations where the regular payment specified is not large enough to pay off the accrued interest, thus leading to negative amortization.

The SCEX Loan Server Service now supports persistent connection so that multiple requests can be made over a single TCP/IP connection. For example, if a partner wants to generate a menu selling screen containing several payments with differing payment protection plans, then a single connection may be used for the entire process, rather than having to make a new connection for each payment scenario.

Minimum Regulation Z APRs are now supported by the SCEX. Regardless of how a loan is computed, if the resulting APR is less then the value specified, the loan will be recomputed at the specified APR. This is especially useful for lenders operating under some states' small loan acts, where split rates are used, and a minimum APR is a floor for the calculation.
WinLoan-32 Changes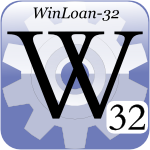 An Open End quoter is now available, extending the capabilities of WinLoan-32 to lines of credit. Several different methods of calculating payments used throughout the industry are available through the setup files.

The Regulation Z APR Check module has been completely revised to provide a more user-friendly operation similar to that of the loan modules. Also, the APR Check module now allows the user to import the last loan computed for easy verification purposes.

Notice the Error Analysis. If there is any question from compliance departments or regulators regarding the disclosed APR, the error analysis shows the unpaid balance at completion of an amortization schedule done in accordance with the chosen APR method. Furthermore, values are also disclosed one "tick" above and below the answer returned. By definition, the most accurate APR is that value that produces the minimum absolute error.

For the skips and irregular payment module, we now have an option to replace the specified irregular payments as specified principal plus payments. This is also now available in eWinLoan.