Key Sales Tool Features of WinLoan-32 and eWinLoan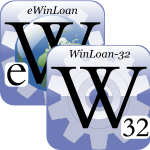 If your organization is interested in increasing both borrower satisfaction and fee income from payment protection sales, then eWinLoan and WinLoan-32 (J. L. Sherman & Associates two end-user loan quotation products) were developed with you in mind.
There are two main features contained in the WinLoan family of loan quotation software that form a powerful combination to help you in working with your customers. We have detailed the features in an article for eWinLoan, and a separate article for WinLoan-32.
If you are interested in these features and are a current or prospective eWinLoan or WinLoan-32 partner, please contact us so that we can put the power and flexibility of these tools in your hands.