TILA RESPA – are you Ready? We are!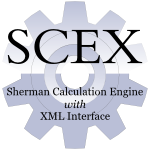 In the more than 28 years that J. L. Sherman & Associates has been providing lending calculation solutions, keeping our partners in compliance with Truth in Lending has always been a given. In the past, the primary compliance focus was on the disclosure of the APR and other elements that make up the "Federal Box". However, in recent years we have witnessed a dramatic increase in new federal regulations. First came the Home Ownership and Equity Protection Act (HOEPA), then the Higher Price Mortgage Loans rule became effective in 2009, then HOEPA was revised for 2013, and now the new TILA RESPA rules which go into effect this August of 2015.
With the increased pace of regulatory changes, our partners have the security of knowing that they will continue to not have to worry about being in compliance with federal and state regulations that affect the calculations in our software. In our most recent SCEX quarterly update for January of 2015, the following modification was included to satisfy upcoming regulations:
On August 1, 2015, the new TILA – RESPA Integrated Disclosure rule will go into effect. Changes have been made to the SCEX to support this new rule. New calculations to support the rule include the new Total Interest Percentage (TIP) value, as well as values required for the "In 5 Years" section. Furthermore, the SCEX also generates the new (and complex) Projected Payments Table for most loan types.
It appears that the CFPB is here to stay, and we will continue to see more regulations in the areas of loan disclosures. You can be confident that Sherman & Associates will continue to provide you with lending software products that keep you in compliance with whatever regulations affecting the calculations we provide, may come along. For more information, please contact us.