SCEX Adds New Mortgage Capabilities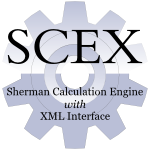 Each quarterly release of the SCEX increases its lead as the most functional loan calculation engine, as we continue to implement enhancements requested by our partners.
Recently, many of these enhancements have been made in the area of mortgage calculations. At the end of 2010, the MDIA (Mortgage Disclosure Improvement Act) changes were implemented to ensure that our partners were within compliance by the time the new regulation was mandated. With our most recent release, the following enhancements have been made in the areas of PMI and FHA MIP (Mortgage Insurance Premium) calculations:
The standard accepted method for disclosing an APR for loans with PMI is to enter a PMI rate, compute the payments for PMI at that rate above a loan to value ratio of 78%, and then without PMI for the remainder of the loan, and compute the APR for that two payment stream scenario. At the request of a major client, who will lower the PMI rate at a predetermined number of payments, we now allow entries of different terms, and associated PMI rates, that are projected over the course of the loan. While not required by the regulations, this results in a lower APR being disclosed for the loan, which is competively advantageous for our clients when compared to disclosures by other lenders.

Mortgage Insurance Premium (MIP) calculations and disclosures for FHA loans are now supported in the SCEX.
Of course, enhancements to the SCEX are made to areas outside of mortgage calculations as well. For example, the SCEX now fully supports age-bracketed rates for MOB insurance.
With each quarterly release, the SCEX becomes more capable as we add general and client-requested enhancements to the engine. The backwards compatibility of the SCEX enables all of our partners to employ the newest versions with a minimum of effort. And since it is available in both 32 and 64 bit versions for both the Windows and Linux platforms, we are sure that it can be quickly implemented for use in your system with a minimum amount of developer time and effort. If you are interested in upgrading the capabilities of the calculation engine driving your loan origination system, please contact us.