Ready for Mandatory Payment Protection?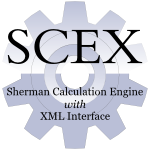 As many of you are aware, there has been a lot of recent pressure against payment protection (credit insurance/debt cancellation) on closed-end loans. Regulation Z has recently been amended to implement amendments to the Truth in Lending Act made by the Dodd-Frank Act. Section 1026.36(i) prohibits the financing of single premium credit insurance on a real estate secured loan.
Furthermore, there is now a proposed regulation to require that payment protection (computed using a method other than single premium) on real estate-secured loans be treated as a finance charge, thereby affecting the Regulation Z APR.
To assist our partners in dealing with the possibility of this latest proposal becoming law, J. L. Sherman and Associates has recently (in the January, 2013 release) added an option to the SCEX which allows the calling application to indicate that payment protection products included in a given loan should be considered a part of the finance charge. This modification supports most monthly outstanding balance (MOB) methods of computing payment protection, as well as single premium methods for those loans that still allow it.
We hope that the proposed regulation never goes into effect, however we also want our SCEX partners to be well prepared in the event that it does. Please contact us with any questions regarding this new modification or any of our products.