PMI Insurance is Now Supported in the SCEX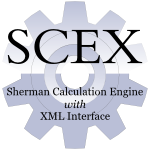 Each quarterly release of the SCEX usually contains client specfic enhancements, which we define as enhancements made at the request of an individual partner or partner's client, which may not be of much interest to most of our partners. However, every so often we introduce general enhancements, which we believe will have a more sweeping impact for all of our partners. With our July, 2010, release, we are pleased to announce just such an enhancement with the addition of PMI insurance to the SCEX.
PMI insurance is now included in the SCEX with the following features:
Loan types covered include equal payment, balloon, interest only, skips/pickups and skips/irregular loans
ZOMP (Zero Option Monthly Premium) supported
Single Premium supported
Single PMI Rate used for entire calculation
Specify LTV % to remove PMI (78%)
Specify LTV % to provide a warning message (80%)
Choice of financing, or not, the escrowed premiums
Specify the number of prepaid monthly premiums
Specify the Home Value for LTV computation
We are a custom software house, so if you don't see features that you would like included in our calculation engine, please let us know. We strive to support all of the methodologies that our partners need - guaranteed!