The Military APR (MAPR) - We Comply, do You?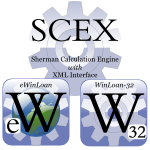 In July 2015, the Department of Defense issued a final rule amending the Military Lending Act's (MLA) protections. Though the rule took effect October 1, 2015, it did not require immediate action by financial institutions. However, this final rule outlined two specific dates on which MLA's protections will become effective: October 3, 2016 (consumer loan products with the exception of credit cards) and October 3, 2017 (credit cards).
With the final rule applied, almost all loan and credit products offered by lenders to active service members are required to comply with a maximum MAPR of 36%.
In order to accurately calculate the MAPR the following need be included:
Any premium or fee for credit insurance, including any charge for single premium credit insurance.

Any fee for a debt cancellation contract or debt suspension agreement.

Any fee for a credit-related ancillary product sold in connection with the credit transaction for closed-end credit or an account for open-end credit.

Application Fee.

Any APR affecting fees.
This functionality is included in the SCEX family of products (SCEX, eWinLoan and WinLoan32). So, we comply and so can you!