MDIA Amendments to TILA and Regulation Z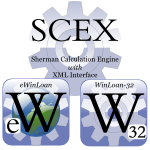 The Truth in Lending Act (TILA), now in effect for decades, was designed to provide consumers with the costs associated with their credit obligations. One of the primary purposes of TILA is to provide meaningful disclosures to enable consumers to compare credit terms available in the marketplace more readily and avoid the uninformed use of credit.
The Mortgage Disclosure Improvement Act (MDIA), was enacted in July 2008 as an amendment to the Truth in Lending Act (TILA). This latest interim rule, with the statutory effective date of January 30, 2011, adopts the provisions of the 2009 Closed-End Proposal requiring disclosure of interest rate and payment summary tables as proposed. The full text is available here.
Under this interim rule, creditors will be required to disclose in a tabular format the contract interest rate together with the corresponding monthly payment, including any escrows for taxes and property and/or mortgage insurance. Special disclosure requirements are imposed for adjustable-rate or step-rate loans to show the interest rate and payment at consummation, the maximum interest rate and payment at any time during the first five years after consummation, and the maximum interest rate and payment possible during the life of the loan. Additional special disclosures are required for loans with negatively-amortizing payment options, introductory interest rates, interest-only payments, and balloon payments.
Currently, all three of our main products, Sherman Calculation Engine with XML Interface (SCEX), WinLoan-32, and eWinLoan, provide outputs that enable our partners to comply with the new requirements, but these are not clearly identified as the separate elements that the interim rule specifies, for example "the maximum interest rate within the first five years."
To make the process as easy as possible for our clients, we have decided to add, where applicable, the specific outputs required in the tabular format. We have already sent our SCEX partners the specifications for the new XML inputs and outputs so they can make the associated modifications to their systems to be in compliance. We will be providing an interim release of the SCEX prior to the end of 2010, which will allow our partners sufficient time for testing. The appropriate additions to the disclosure screens of our end-user products, WinLoan-32 and eWinLoan, will be made available in our early January, 2011 release.
Please contact us with any questions regarding this new regulation or our products.