HOEPA Changes for January, 2014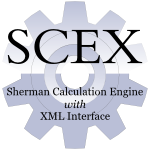 The Home Ownership and Equity Protection Act (HOEPA) was enacted in 1994 as an amendment to the Truth in Lending Act (TILA) to address abusive practices in refinances and closed-end home equity loans with high interest rates or high fees. Mortgage loans which fall under HOEPA (hereafter called High Cost Mortgages, or HCMs) are subject to special disclosure requirements and restrictions. Since the very early days of the Sherman Calculation Engine with XML interface (SCEX) (circa 2002), J. L. Sherman and Associates has provided functionality to check if a given loan falls under the HOEPA regulation, and it is used by many of our partners today.
On January 10th of the new year, changes to HOEPA go into effect. If you are currently a partner using the SCEX within your organization, then you are likely aware that the revised HCM functionality was implemented for the July, 2013 release of the SCEX. Knowing that sweeping changes to the regulation would create a sense of uncertainty for our partners and clients, Sherman and Associates targeted an early release date to ease implementation and testing time lines.
The new HOEPA regulation modifies both the APR test and points and fees and test, and adds a new prepayment penalty test to the regulation. Notably, the APR test now uses the fixed and adjustable Average Prime Offer Rate (APOR) tables which are also used in the determination of Higher Priced Mortgage Loans (HPML – also supported in the SCEX) and the maximum allowed rate spread has been lowered from 8% / 10% to 6.5% / 8.5%.
If you have any questions regarding the new HOEPA changes or how they are implemented within the SCEX, please do not hesitate to contact us. With the complexity of new regulations and the increasing frequency with which they seem to appear, we understand that there will be many questions and concerns. Sherman and Associates wants to help you find the right answers.