European Union APR Now Supported in SCEX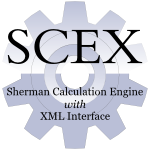 Keeping our products current with changing market needs, and supporting our customers fully, are what our partners expect and require of us. Therefore, these two requirements are most important to our development team. Many enhancements, whether requested by our partners or required by changing market needs, are deemed to be of such sweeping applicability that we call them "General Enhancements". Other requests of more limited interest we simply call "Client Specific Enhancements".
No matter what the enhancements are called, all become part of the ever-growing functionality within SCEX, which keeps it at the very top of loan calculation engines. Below is a portion of our January Quarterly Release Bulletin, highlighting enhancement made to the SCEX since our previous release in October of last year.
General Enhancements
EUROPEAN UNION APR NOW COMPUTED IN SCEX. One of our newer partners is beginning lending operations across Europe, and requested that the SCEX calculate the European Union (EU) APR. This is different from the APR that the SCEX calculates and discloses in the United States, and was researched and implemented from documents provided by the EU. Our Loan Builder module now fully supports calculation of EU APR. Appendix D has been added to the SCEX Reference Manual to list all of the countries supported by the SCEX, along with their associated two character and three digit codes. By specifying the appropriate country code, the SCEX will know what APR method to use if not specified.

UNLIMITED FEES NOW AVAILABLE IN SCEX. The SCEX now supports a virtually unlimited number of fees. It used to be limited to fifty (50) APR affecting fees, fifty (50) non-APR affecting fees, and fifty (50) service charges.
Client Specific Enhancements
ROUNDING PAYMENTS TO THE DOLLAR REQUESTED, AND DONE. The SCEX now supports rounding the computed payment to the dollar: either up, down, or 5/4 rounding, via a new attribute. This new rounding option is available for the following loan types: equal pay, balloon pay, single pay, skips / pickups / irregulars, and loan builder.

MAINE'S BALLOON LOAN NET PAYOFF TRUNCATED CREDIT LIFE FORMULA REQUESTED, AND DONE.